Welcome to Positive Minds! 
Positive Minds is a bespoke In Schools and Education Wellbeing Programme. Sessions support the emotional health and wellbeing of children, young people and staff in educational settings, so that they can be happy, healthy and achieve their potential.
Looking after our children and young people's emotional wellbeing has never been more urgent. Positive mental health is the foundation of a happy, healthy and successful life. 
"1 in 10 children aged between 5 and 16 years (three in every classroom), has a mental health problem, and many continue to have these problems into adulthood".
"Among teenagers, rates of depression and anxiety have increased by 70% in the past 25 years".
www.place2be.org.uk
We passionately believe that early intervention plays a key role in helping the children of today and the adults of tomorrow, to secure good health. It plays a vital part in the prevention of mental health problems and can make a lasting difference, both inside and outside of the classroom.
We deliver bespoke sessions, short term interventions and programmes within your school or college. The sessions can give children and young people tools to manage thoughts and feelings, increase their ability to concentrate in the classroom, as well as enhancing their ability to achieve their potential. 
"Learning social and emotional skills can have a positive impact on pupil attainment."
 "Emotions can support or impede pupils' learning, their academic engagement, work ethic, commitment and ultimate school success."
"A school's commitment to pupil wellbeing, including a commitment to measuring their wellbeing, can be an important way of informing parents and local communities about how successful the school is. This has the potential to make a strong contribution to how schools are viewed by their local communities and by Ofsted as part of the inspection process."
Public Health England – The link between pupil health and wellbeing and attainment 2014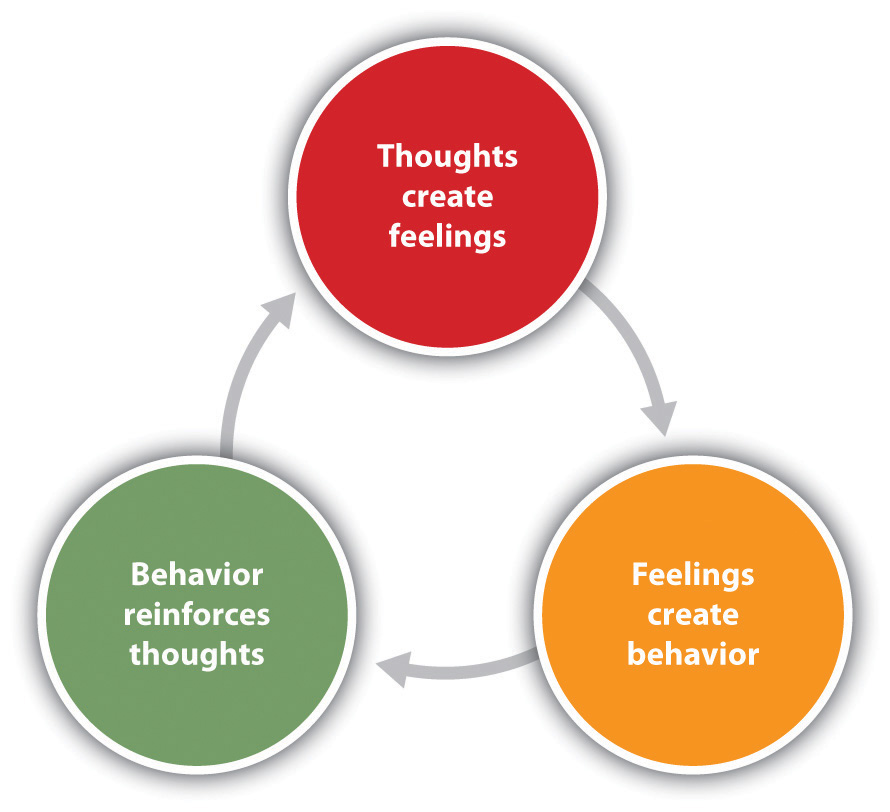 We can deliver:
1-1 sessions
Small group work
Workshops
Short Term Intervention
Exam coaching
Staff Stress Management Training
Staff Mindfulness Programme
Staff Wellbeing Sessions
Staff Inset/CPD
Parent Sessions
Whole School Wellbeing 
Examples of what the Wellbeing Programme can be used for:
Anxiety and stress management
Building confidence and growth mindset skills
Building emotional resilience
Emotional wellbeing education
Increasing coping strategies
Increasing ability to learn and achieve
Improving concentration and memory
Improving parental partnership
Increasing empathy
Managing exam stress
Managing thoughts and feelings
Managing transition and change
Promoting positive mental health
Raising aspirations, achievement and attainment
Reducing behaviours negatively impacting upon learning
Reducing the effects of stress

Supporting health and wellbeing

Supporting home/school/personal challenges
Positive Minds offers a flexible programme of sessions
Positive Minds. Sessions can help to empower young people with tools to manage thoughts and feelings, increase learning state and reduce behaviour that negatively affects the ability to learn. Positive Minds offers pupils essential life skills and supports teachers through introducing Mindfulness training into the classroom. (Mindfulness is recognised by the NHS). http://mindfulnessforchildren.org/research/
Calm & Confident Kids – Exam Stress & Performance Coaching. Teaching pupils how to reduce stress and anxiety can be beneficial to their health and wellbeing and increase their ability to achieve their potential. Maintaining a calm and confident growth mindset, is a key factor in helping pupils to achieve examination success and deal with negative emotions during this stressful periods.
 Heads Up. Sessions help children build a healthy self esteem, reduce anxiety and increase their capacity to learn. Self esteem effects behaviour, relationships, decisions and choices; all of which can have an impact upon the future. Helping students to build emotional resilience and increasing confidence can support them through stressful periods, help them to be happier and healthier and have a positive impact on their desire to learn and future aspirations.
Stress Management and Wellbeing Training for staff.  Increasing demands in the field of education, Ofsted visits and trying to maintain a healthy work/life balance can have an impact on staff both personally and professionally. Supporting those who work in pressurised environments is essential and can have a positive impact on both the staff and the pupils. Helping staff in schools to be the best that they can be; inspirational, motivational and engaging leaders, can also have a positive impact upon pupil motivation, confidence and capacity for learning.
Parents In Mind.

W

e recognise that the partnership between pupil, parent and school is an extremely important one. To aid schools in securing their pupils wellbeing, we deliver workshops to parents and carers. We facilitate sessions that provide information and knowledge that aim to help them to support their child and strengthens positive parental partnership.
Inset/CPD Training. Helping staff to increase their understanding of stress and anxiety, young people's emotional wellbeing and the importance of resilience, can have a positive impact on pupil wellbeing, classroom behaviour, teaching methods and results. We deliver a range of sessions and support packages including Introducing the Growth Mindset.  These can help you to improve and enhance teaching and learning and support the wellbeing of pupils and staff. 
We are also able to offer the therapeutic intervention HISP for children and young people experiencing issues negatively affecting their wellbeing, learning and life. Please ask for more details.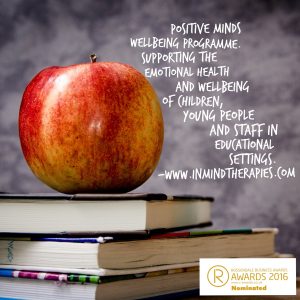 Positive Minds for Staff
Staff wellbeing is a vital and crucial part of great schools. Outstanding ones, pro actively look after the welfare of their staff; they understand that positive emotional health and wellbeing is important personally and professionally. The wellbeing of staff is fundamental to positive outcomes for children and In Mind Therapies provides a range of sessions and training that offer to support, educate and empower staff with tools to maintain and improve positive physical and mental health.
"Specific mindfulness interventions for school staff are now developing, some connected to existing school based programmes, others within teacher education.There are currently 13 studies published in peer reviewed journals of mindfulness with school staff. ..Their findings echo the wider adult and workplace literature on the impacts of mindfulness, and show:
Reductions in stress, burnout and anxiety, including a reduction in days off work and feelings of task  and time pressure, improved ability to manage thoughts and behaviour, an increase in coping skills, motivation, planning and problem solving, and taking more time to relax.
Better mental health including less distress, negative emotion, depression and anxiety.
Greater wellbeing, including life satisfaction, self-confidence, self-efficacy, self- compassion and sense of personal growth.
Increased kindness and compassion to others, including greater empathy, tolerance, forgiveness and patience, and less anger and hostility.
Better physical health, including lower blood pressure, declines in cortisol (a stress hormone) and fewer reported physical health problems.
Increased cognitive performance, including the ability to pay attention and focus, make decisions and respond flexibly to challenges.
Enhanced job performance, including better classroom management and organisation, greater ability to prioritise, to see the whole picture, to be more self- motivated and autonomous, to show greater attunement to students' needs, and achieve more supportive relationships with them.

This evidence base comes from well designed and implemented programmes, taught by skilled and well educated trainers with a personal practice of mindfulness. School staff need to themselves experience sufficient high quality education in mindfulness from well-educated trainers, and have a regular personal practice, in order to become skilled and authentic teachers of mindfulness and avoid doing harm.

Some early evidence of the impact of mindfulness training for teachers on their physical health is now starting to emerge. Poulin et al, 2007, in a control trial found that teachers reported overall improvements in their physical health following an 8 week course; Jennings et al (2013) found a significant reduction in 'daily physical symptoms' of ill health from participants in their mindfulness programme for trainee teachers, compared with controls."

Mindfulnessinschools.org (source).

Positive Minds – the background.

Having spent nearly 2 years developing the Positive Minds – In Schools and Education Programme, I am delighted to be able to now work with schools and parents, so that we can better support children and young people – together.

The programme was inspired by a number of roles and experiences as well as an interest in the link between emotional health, wellbeing and achievement. An advocate of supporting children and young peoples emotional wellbeing, I believe passionately, that giving them the tools to cope with thoughts and feelings and providing early intervention, plays a key role in preventing future mental health problems. Seeing the positive results and benefits that clients have experienced when mindfulness techniques were integrated into therapy sessions, inspired the idea of  introducing mindfulness into the school environment. I believe that bringing Mindfulness Training into the classroom can create a positive learning environment and help children to be happy, healthy and achieve their potential.

I am a Mindfulness Teacher and Practitioner with over 12 years of experience in meditation and hold a diploma in Mindfulness Teaching and Practice. I am a CNHC registered therapist and work with a wide range of issues and conditions and deliver stress management sessions and training, workshops and work therapeutically with mindfulness (as well as pursuing my own personal mindfulness practice). In Mind Therapies also provide clinical mindfulness sessions, group work, workshops and staff training in mindfulness and mindfulness based techniques.

Mindfulness has been researched and studied by many leading academic institutions worldwide. Find information and research at:

www.umassmed.edu

www.oxfordmindfulness.org/science

www.bangor.ac.uk/mindfulness/research.php.en

If you would like more information about our Positive Minds Wellbeing Programme or to book an appointment for In Mind Therapies to visit your school to discuss the work that we undertake, please do not hesitate to contact us:
Anne Cartridge: Tel – 07885 766 268
Email: contact@inmindtherapies.com.
Please leave your name, contact details and query if we are unavailable at the time of your call and we will get back to you as soon as possible.
Enhanced DBS